IN THE CELLAR
We have a wide range of real ales from a variety of sources that we offer. You will find that we change our range frequently!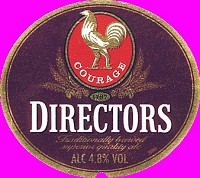 Eagle IPA
Alcohol strength:
3.6%
Pack format:
Cask and keg
Water is the most important ingredient in beer - and Wells Eagle has an enviable advantage over other beers because it is brewed with pure, natural mineral water from the brewery's very own well.
In addition to this, Wells Eagle uses 100% farm assured barley and has received the coveted 'Red Tractor' mark of accreditation.
Brewery Website
http://www.charleswells.co.uk
McEwan's, 80/- (80 Shilling)
4.5% brown colour with a good head, slight roast malt aroma, malt and hop taste.
Brewery Website
http://www.wellsandyoungs.co.uk
Youngs Bitter
Bursting with taste, Young's Bitter is an easy to drink, refreshing cask ale with a fresh, fruity aroma that leaves a long, satisfying bitter finish. It is traditionally brewed to deliver a clean taste and is light and dry in flavour with a subtle taste of hops.

100% malt brew: Maris Otter and crystal malt with Fuggle and Golding hops.

Brewery Website
http://www.wellsandyoungs.co.uk